Powerful and inspirational workshops on confidence related topics!
Suzanne Fetting is passionate about life and lives her daily life engaged in activities requiring ABSOLUTE CONFIDENCE. She not only teaches confidence, she lives it! Whether for a group of 10 or 1,000 people, Suzanne will draw from her extensive background as a highly regarded expert in the area of confidence and self-esteem. She is a vibrant and engaging professional speaker and keynote speaker, who has spoken at numerous trade shows, conferences, corporations, organizations and businesses.
She ABSOLUTELY loves helping people better understand and develop their confidence.
Through personal stories, powerful exercises, role playing, interactive conversation, and critical thinking, each presentation will prove to be informative and dynamic, leaving your audience inspired and empowered with powerful skills, fresh thinking and renewed energy. Talks and workshops can be customized to your organizations requirements and based on the topics covered, can range in length from a one hour to a half day workshop.
Each confidence related presentation can be presented on its own, as part of a larger program, as a breakout session, or in an expanded half or full day learning session that allows for an in-depth exploration of all of the Absolute Confidence Principles.
*As we are going through a global pandemic, I am now conducting all speaking engagement virtually. Are you planning an event or are you looking for Virtual Speaker to speak to your group about confidence?
Please Contact Suzanne ~CLICK HERE
---
FEAR InterFEARS with Your Confidence & How to Overcome It
Most women are intimately familiar with the antithesis of confidence: FEAR. There is a fabric of fear that underpins a women's daily professional life: fear of speaking up, not being liked, rejection, conflict, imperfection, looking stupid, being judged, etc.
Fear is a normal human emotion, but it can become all consuming and debilitating when it is not managed, and as a result, takes control of your mind and your ability to go after what you really want and deserve.
This talk is focused on giving women insight into fear, its negative effects, and how it relates to confidence so that they can understand fears massive negative impact, how to overcome it and create opportunities and start living an awesome life!
Learn how to create your life based on what you want, instead of what you fear!
• What Fear Really Is
• How Fear InterFEARS
• The Psychology of Fear
• How Fear Negatively Affects You and Your Body
• The Other Side of Fear
• 5 Most Common Fears That Destroy Confidence
• 3 Steps to Overcoming Fears
• Making Friends With Your Fears
---
Stand Up & Speak Up ~go from Door Mat to Door PRIZE!
In this talk we will focus on the characteristics of an assertive woman, explore what currently prevents you from speaking up for yourself and sharing your thoughts and opinions, while learning practical tips and techniques for being assertive.
Assertiveness involves actively expressing our thoughts, opinions and needs, while respecting the rights of others.
It is an absolutely essential skill to create clarity and happiness in both our work lives and in our personal lives.
Learn how to stop being the doorMAT and start being the door PRIZE !
• What Assertiveness IS and is NOT
• Why Women Struggle to Say No
• Approval Addiction- How to Overcome It
• Verbal & Non-Verbal Communication
• Assertive Communication Skills
• Importance of Setting Confident Boundaries
• The Assertiveness Behaviour Styles
• How to Effectively Speak Up For Yourself
• 5 Absolute Assertive Techniques
---
Confidence is BeYOUtiful
You are most beautiful when you're being YOU, your authentic self!
The relentless focus on appearance and our inevitable failure to attain the standards of beauty has become and epidemic!
• 60% of adult women have negative thoughts about themselves weekly, compared to 36% of men.
• 78% of teen girls are plagued by self-criticism and 72% worry about their image everyday.
As young girls we were socially conditioned to believe that attention and approval for being "good, perfect, or pretty" is a good thing, when in fact it makes it really difficult to build authentic confidence and sets us on course to continue looking for that kind of artificial reinforcement as adults.
Having AUTHENTIC CONFIDENCE is the most beautiful thing about a woman!
• New Beauty: What it is and how it's affecting women
• The 3 Biggest Barriers That Prevent Women From Being Confident
• The 4 Kinds of Confidence
• Being Your Authentic Self
• Body Image & Body Confidence

• The #1 Fear That Drives Women to Give In To Unrealistic Beauty Standards
• 4 Components of Confidence That Make Women Beautiful
• The Importance of Self-Love
• Body Image & Body Confidence
• Media Literacy
• 7 Ways to Be BeYOUtiful
---
Nothing Is More Powerful Than Absolute Confidence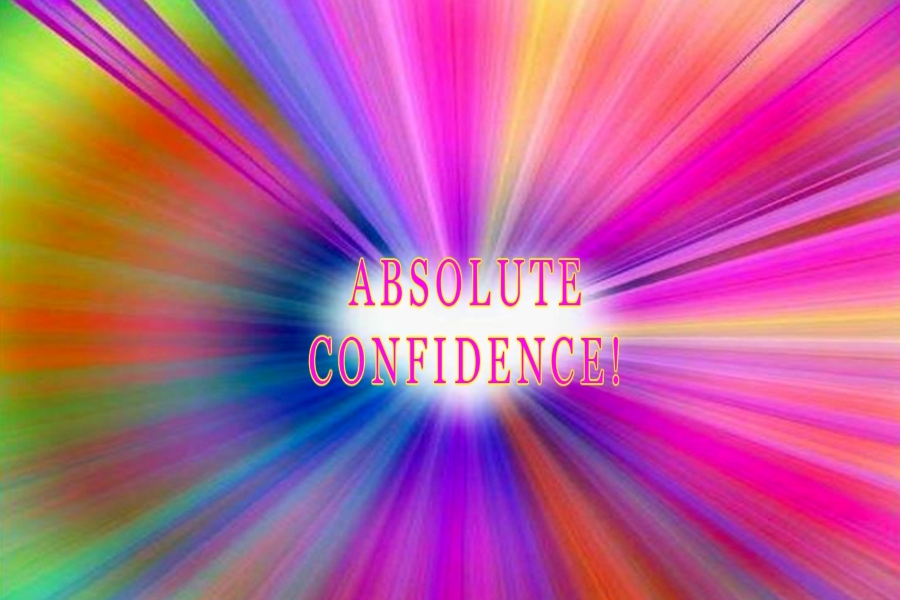 Confidence is the foundation for everything in life and it is our confidence, or lack of, that directly affects HOW we do everything in life.
Having absolute confidence is extremely important because when we know and appreciate who we are, we feel great about ourselves and we make better choices and better decisions. When we make better choices and better decisions, we create a better life for ourselves. When we create a better life, we are much happier! 😀 Everyone wants to be HAPPY!
When you have absolute confidence you get the job you want, or ask for the promotion you deserve, you start that business you dream of, you attract great people into your life, you are empowered and excited about your life! In this talk Suzanne speaks about the fact that everything is based on our confidence and you can achieve anything when you believe in yourself!
• What Absolute Confidence IS & is NOT
• The 4 Kinds of Confidence
• 4 Reasons You Struggle Gaining Confidence
• 5 Biggest Confidence Barriers
• Self-Awareness, the 1st Component of Confidence
• The Importance of Having Self-Respect
• What Fear Really Is
• How Fear InterFEARS
• 3 Steps to Overcome Fear
• 5 Fundamental Confidence Builders
---
---
PRAISE FOR SUZANNE
"Suzanne was a pleasure to work with as the keynote speaker for our event. She was extremely enthusiastic and responsive leading up to the event and receptive to suggestions in regards to catering her presentation to our unique audience (Women living with disabilities).
In terms of the actual presentation, I found her to be extremely engaging and the information she shared to be both practical and relevant to everyone. Many of the ladies that attended our event came up to me to share how much they appreciated and benefited from her presentation.
One of the many positive remarks that I heard in response to Suzanne's presentation was that it was "Mind-blowing. Life-changing. Empowering [and] exactly what [she] needed to set [her] on [her] journey." If you are looking to inspire confidence and empower a crowd, I would definitely recommend hiring Suzanne Fetting."
– Jessica Kruger (B.C. Spinal Injury Association Events Organizer)
---
"Suzanne, thank you so much for coming to talk to the women in the MBA program at UBC. We really appreciate you sharing your enthusiasm and passion for women to be their best selves."
– Leanna Keto (President of the Women in Business Club – UBC Sauder School of Business)
---
"Suzanne, thank you so much for coming and speaking to WIMDI this May. My group loved you, and they all learned a lot. I was so lucky to have you show up in my life right when I needed you, you are an angel thank you!"
– Holly Burton (Women In Male Dominated Industries)
---
"Suzanne you are a truly great speaker, so at ease with what you do, it is very inspiring. With other workshops that I have attended in the past, it can be difficult to get over the initial fear of sharing your thoughts and emotions with a group of strangers, but you made every effort to make sure that we knew that we were in a safe, non-judgmental environment. Your infectious personality never lacked authenticity, allowing us to truly open up about the things in life that bring us down and the others that give us the power to move forward, happily and successfully."
– Mercedes G. (The Vancouver Observer)